To edit a station from the platform, you first need to select it. To do so, use the map or directly select the pool the station is located in.
Note: if you're not sure which pool to open, the search function will help you find it by entering, for example, the ID or name of the station you are looking for.
Inside the pool view, select the station (or one of its charging points). You will see a new option in the right-side actions menu, as shown in the picture below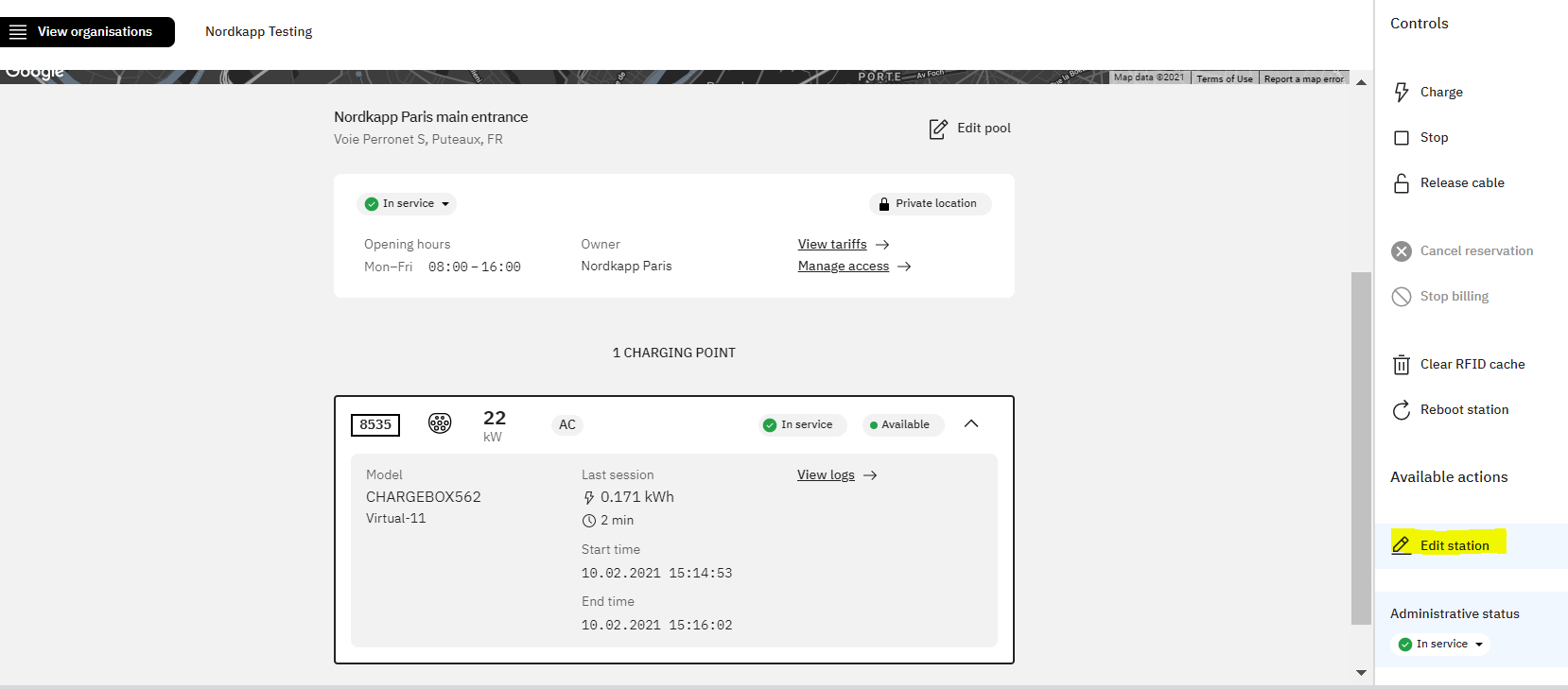 Clicking this button will open a new view called Edit station
In the Edit station menu, you will be able to modify some of your station's basic information:
The pool it belongs to

Its organisation (which will be automatically inherited from the pool selection)

Its name

Its custom EVSE-ID

Its maximum power
Some additional information is also available to view, but not edit:
Its identity

Its model & manufacturer

Its software version
On each charging point will also basic connector information be displayed:
Connector type

Maximum power (according to model standards)

Current type

Administrative status
____________________
Please note that currently, the new platform does not support the following functionalities:
Editing the station's configuration (including changing its maximum current supply - changing the maximum power will only affect the information displayed to the end-users)

Updating the station's firmware

Downloading the station's local logs ("Get Diagnostics")

Editing the connector-level information
We'll update this article as more options become available. Stay tuned!