Click on the "Stations" menu at the bottom of the page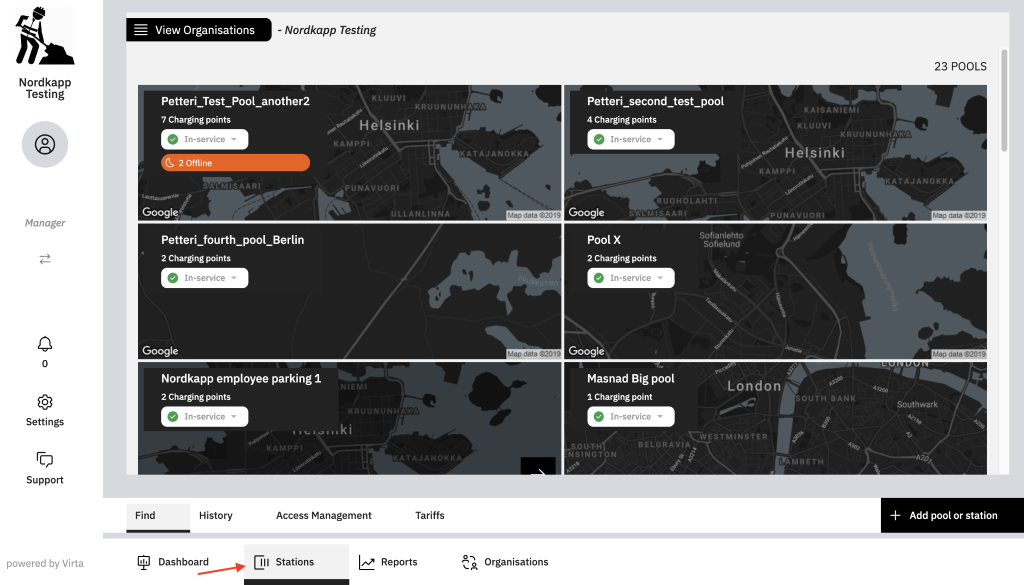 Hover over the pool that needs to be edited, then click on it. Once clicked, the page of the pool you selected will open.
If your organisation contains more than 10 pools you can then select the pool directly from the map by clicking on it. You can also use the search bar on the top-right corner of the map.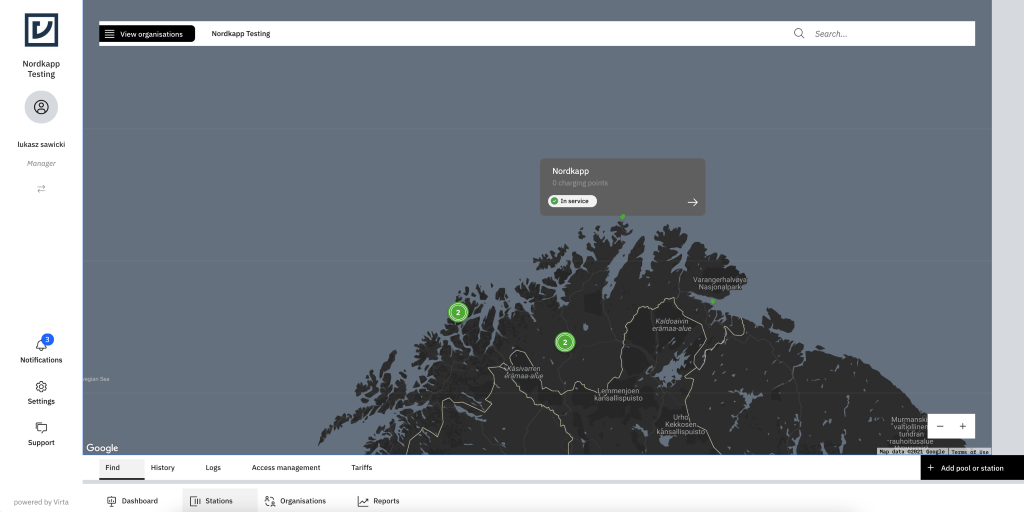 To modify the pool's information, click on the "Edit pool" button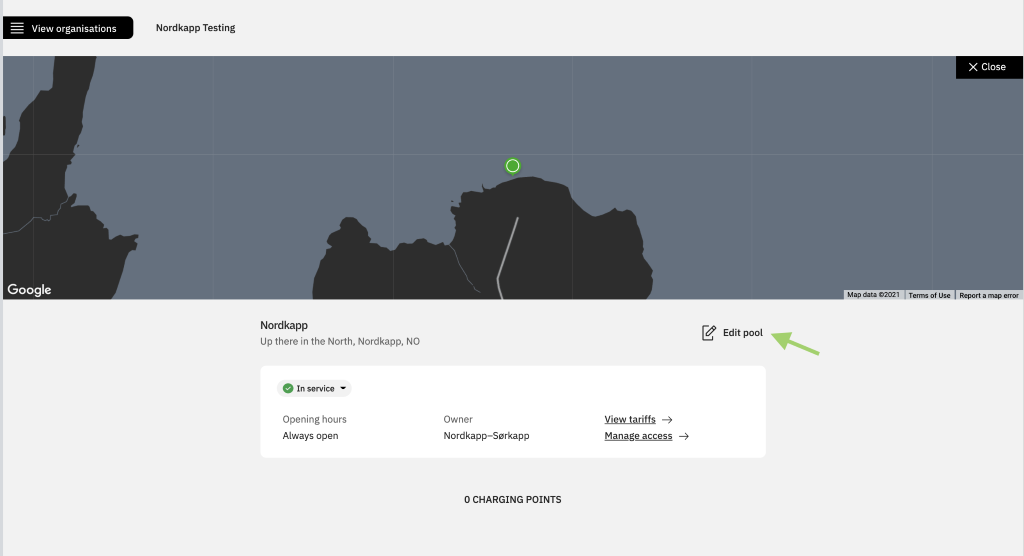 If you have the correct rights to do so, an editable page containing all your pool's information will open.
First, you can edit your pool's name. A clear pool name will make finding it much easier, whether it is on the map, the search, or later the reports.
The availability of this pool can be specified by expanding the Opening hours dropdown, in which you can select if the edited pool will be always available for customers, or on certain days and times*.
*Please note that at this moment this value is purely informational and does not impact the physical availability of the stations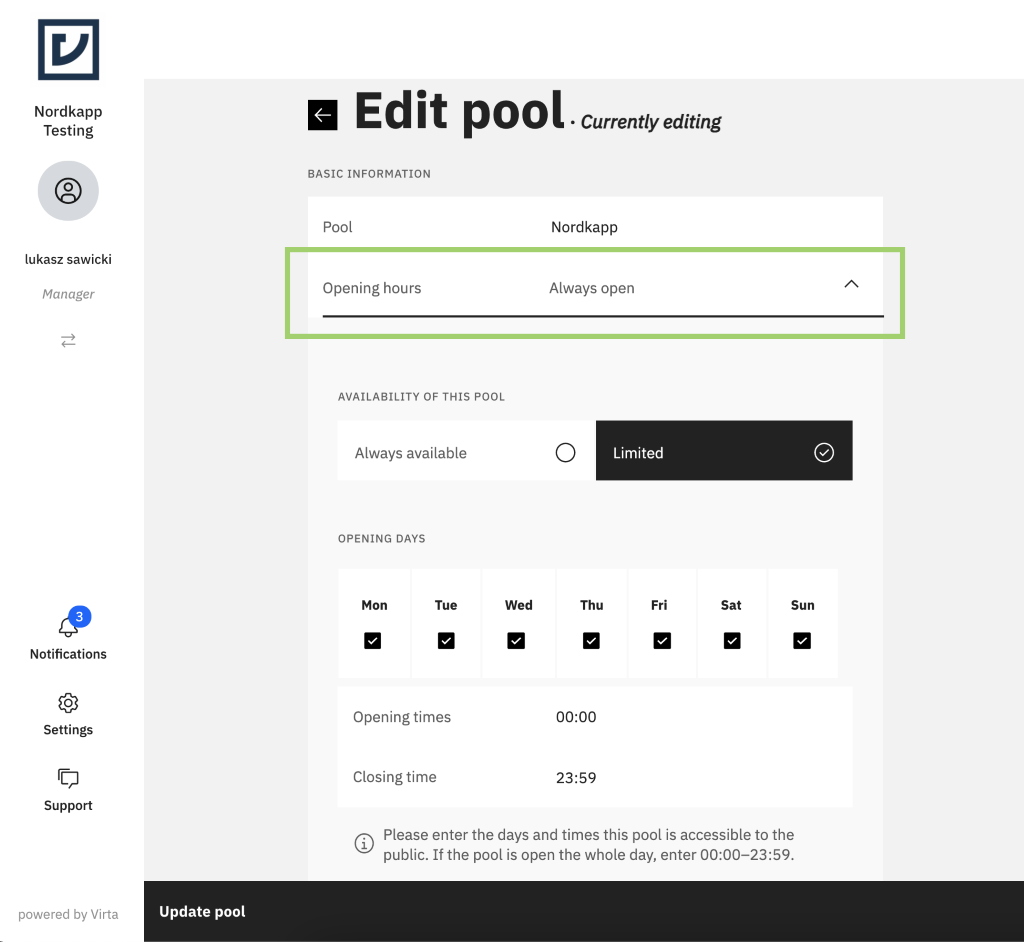 You can select your pool's time zone between the ones allowed in the country it is located in (for example if your organisation is located in Finland, only one time zone is available - however, in the US, several different ones can be chosen).
After this basic information is completed, you can move on to more specific location information.
You can give more details about the pool's location under Location information; or you can even modify its owner organisation**.
**This might affect its country and time zone as well as other parts of the system such as tariffs, access management etc
Address fields can also be modified as needed.
It is nice to note that, for whatever reason you need, a pool can also be hidden from customers by activating this switch. We still recommend adding valid coordinates so your station management is eased from the platform.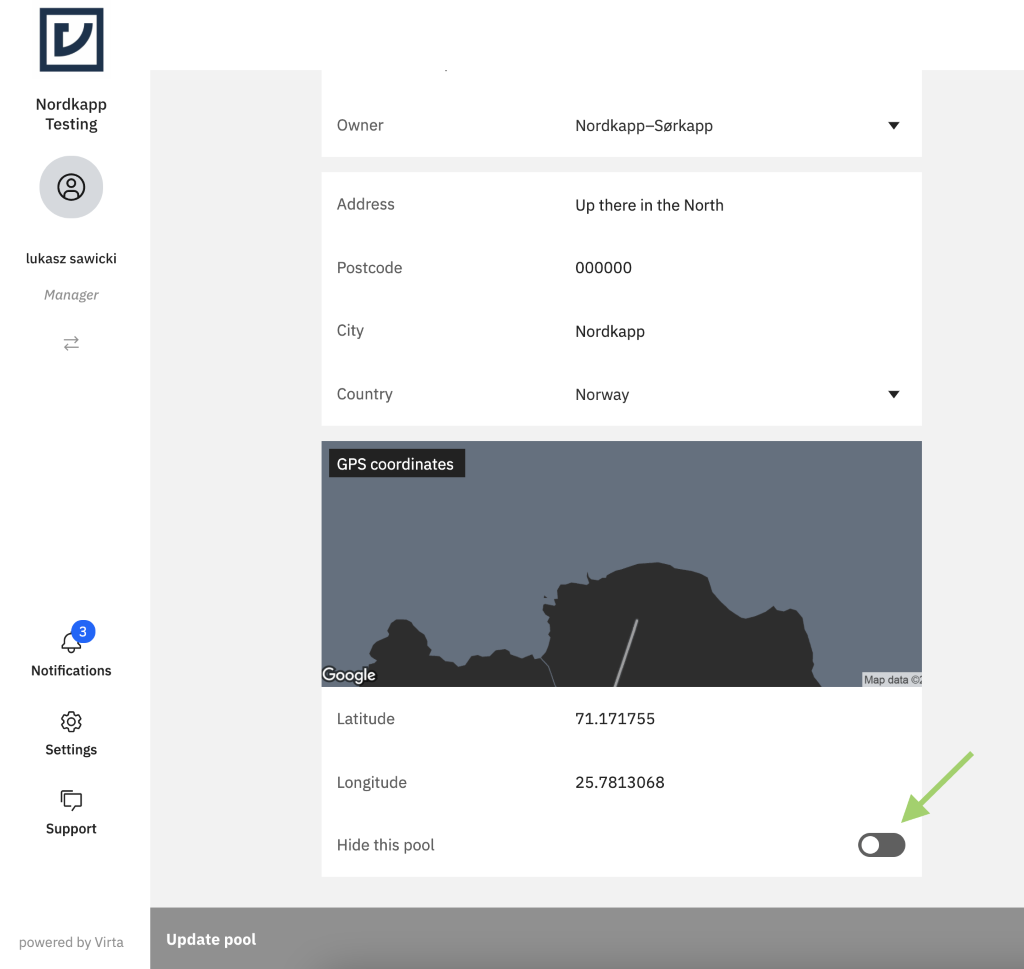 Click on "Update pool" to confirm the changes.