Sometimes it's difficult to troubleshoot issues by only checking the information available in our system, which mostly relates to the communication between the chargers and our platform.
For this reason, you might want to know more about what is actually happening inside the physical device itself. This can be done either by going on site, which is still the preferred option of some technicians, or by using the GetDiagnostics feature.
How to fetch your charger's latest diagnostics
You can view the Get diagnostics button in the available actions for a specific charger by entering their pool view and selecting a charging point.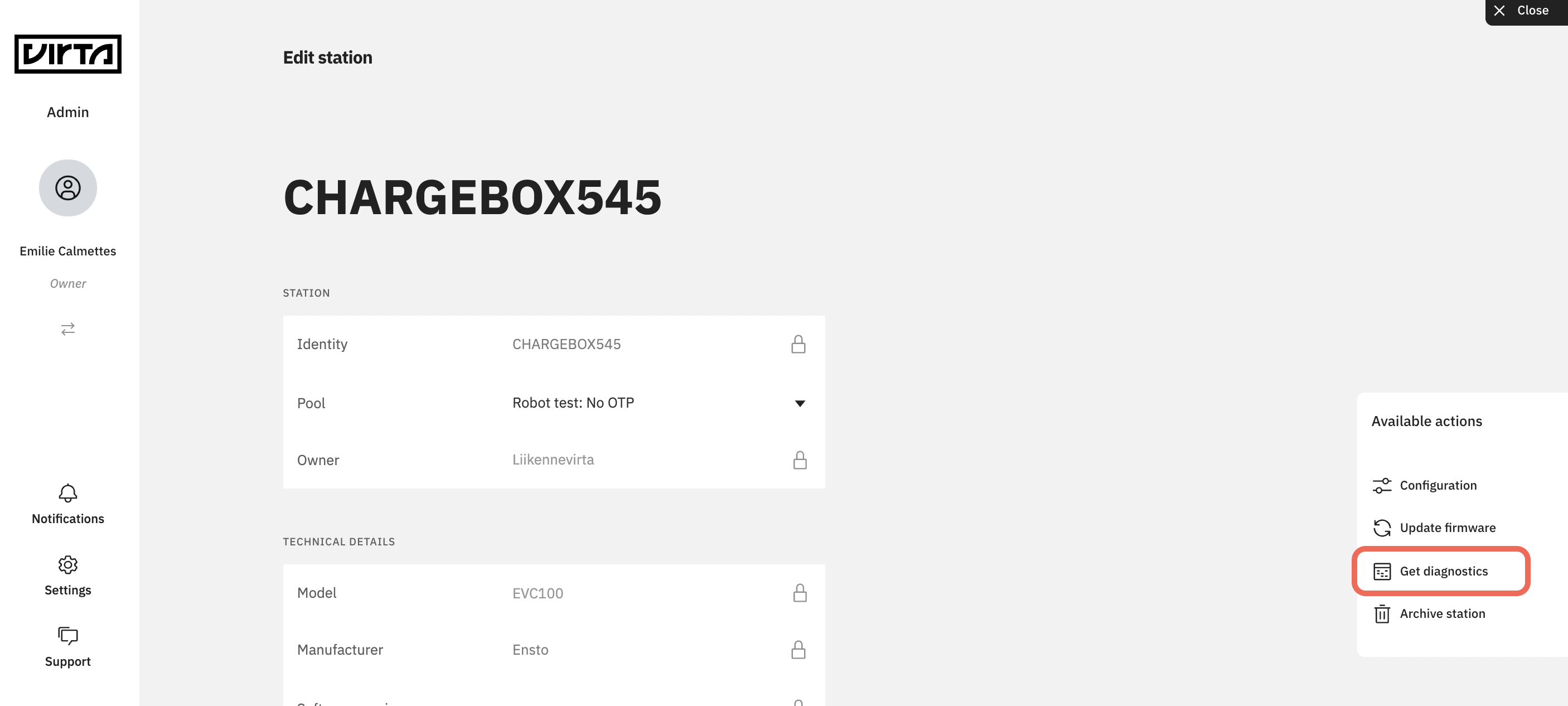 When clicking the button, a new side panel opens. Depending on whether someone already has generated files for this charger recently or not, it might look empty as shown below, or already include a table of the 5 most recent files.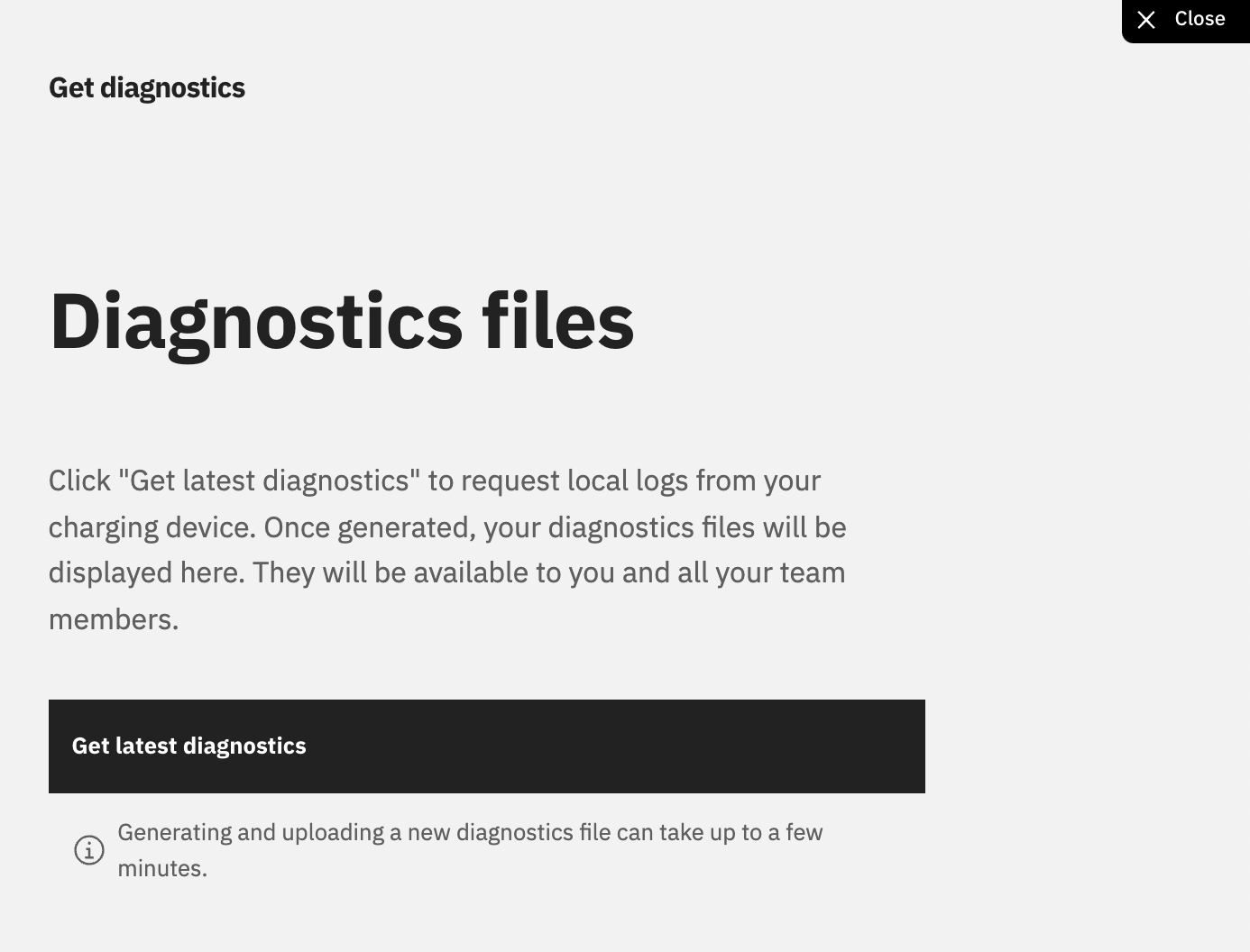 To get the most recent local logs, simply press Get latest diagnostics.
The process will happen in several steps:
First the system will send a request to the charger
Then the charger will send a file back to the system to be uploaded onto our server
Finally, we will create a link for you to download the file from its new remote location
Note that issues can occur at any step of this process.
Once the file has been generated, you'll be able to select it for download from a table in the same side panel. Failed requests will also be displayed there for you to troubleshoot.
Once you have downloaded the diagnostics file, you may need to get in touch with your device manufacturer. Most files are encrypted for security reasons and can only be decrypted by the manufacturer. They're also the best people to get your hardware issues sorted!