Each and every device supported by the Virta system functions with firmware (also sometimes called software). Like our own platform, firmware supports versions and improves as the station manufacturer develops new features and corrects bugs.
In the past, firmware versions were updated on site - today they can also be downloaded remotely onto the device using the Virta platform.
Sometimes firmware versions are unique to a certain station model. Sometimes they can be used for several models of the same manufacturer. Check your charger's documentation for specific details.

This article is about viewing and updating station's firmware version. To read more about firmware library and adding files there, see this article. If you want to update firmware to multiple stations at once, see this article about batch operations.
How to view a device's current firmware version
You can find your devices' firmware version by entering their pool view and selecting a charging point. The version number will be displayed in the details box below the device's identity and model.
Note: the firmware version is always common to all charging points of a single device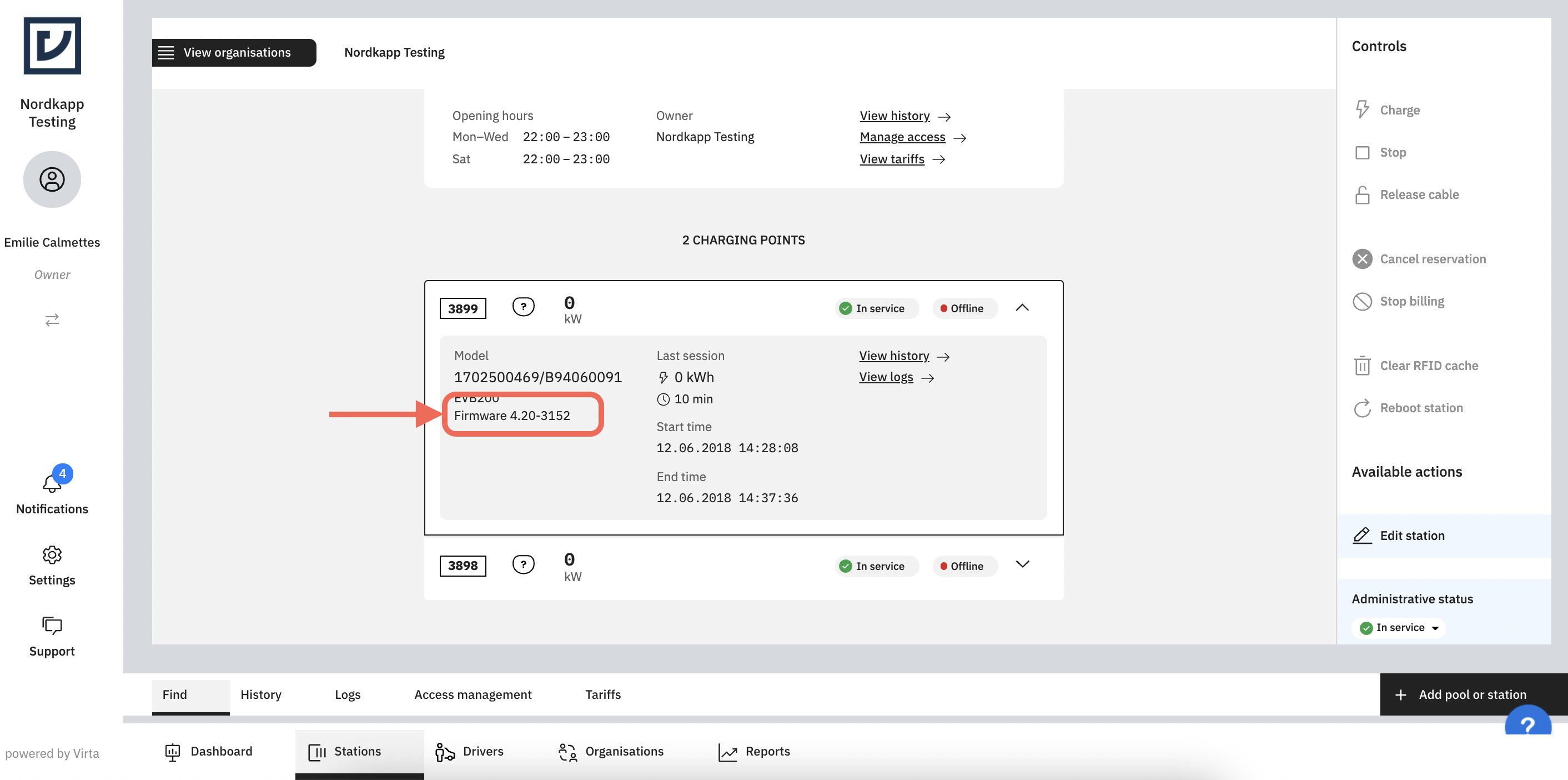 You will find the version again when entering the Edit station view. You'll notice a lock next to the field, as you cannot update the version number manually.
To update the firmware version, click on the relevant available action on the right side of the screen.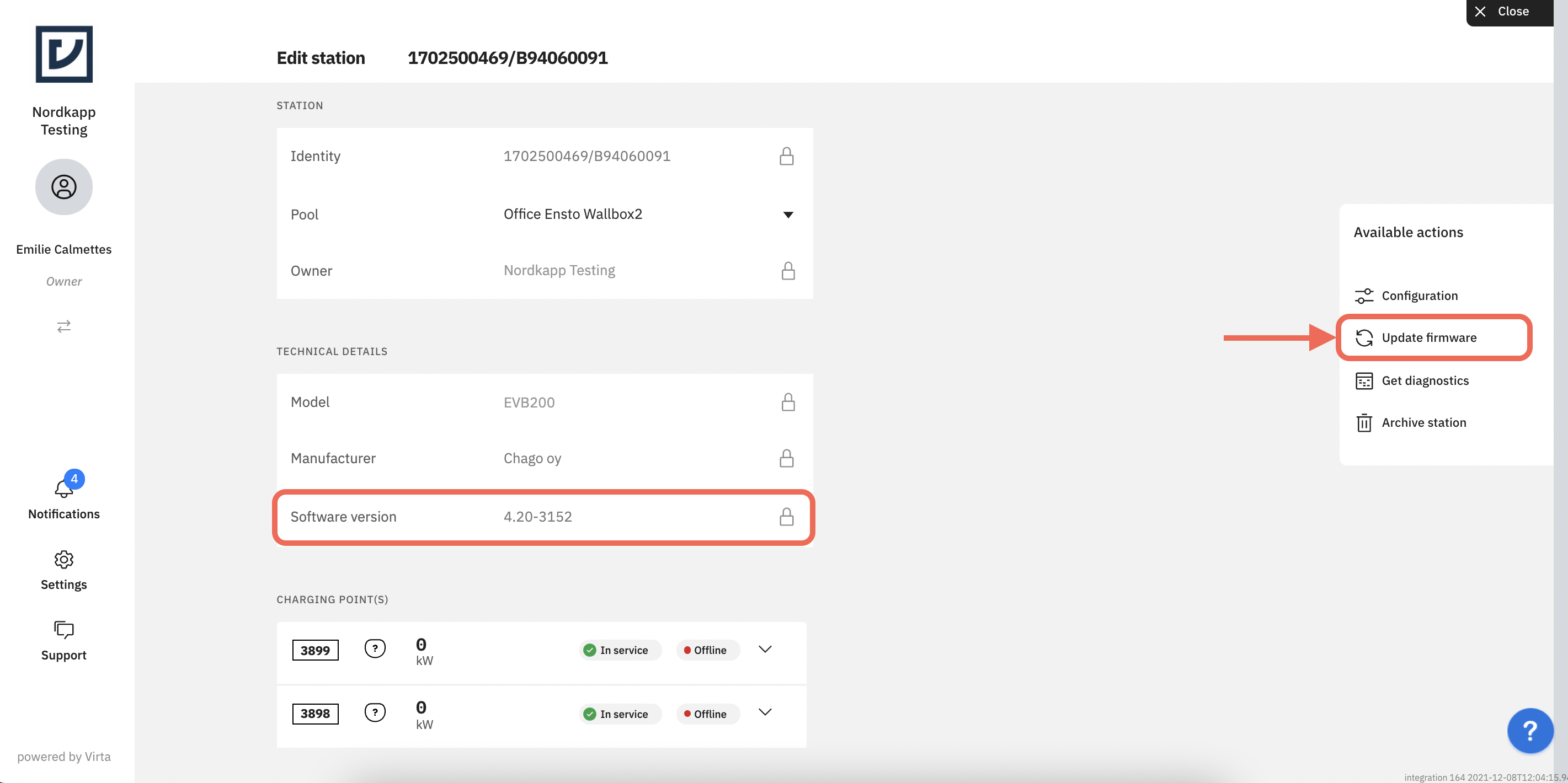 How to update the firmware's version
After clicking on Update firmware, a side panel will open.
In this panel, you'll be able to paste a new firmware version's download link for update. You'll get these links directly from your system administrator as they are managed by Virta.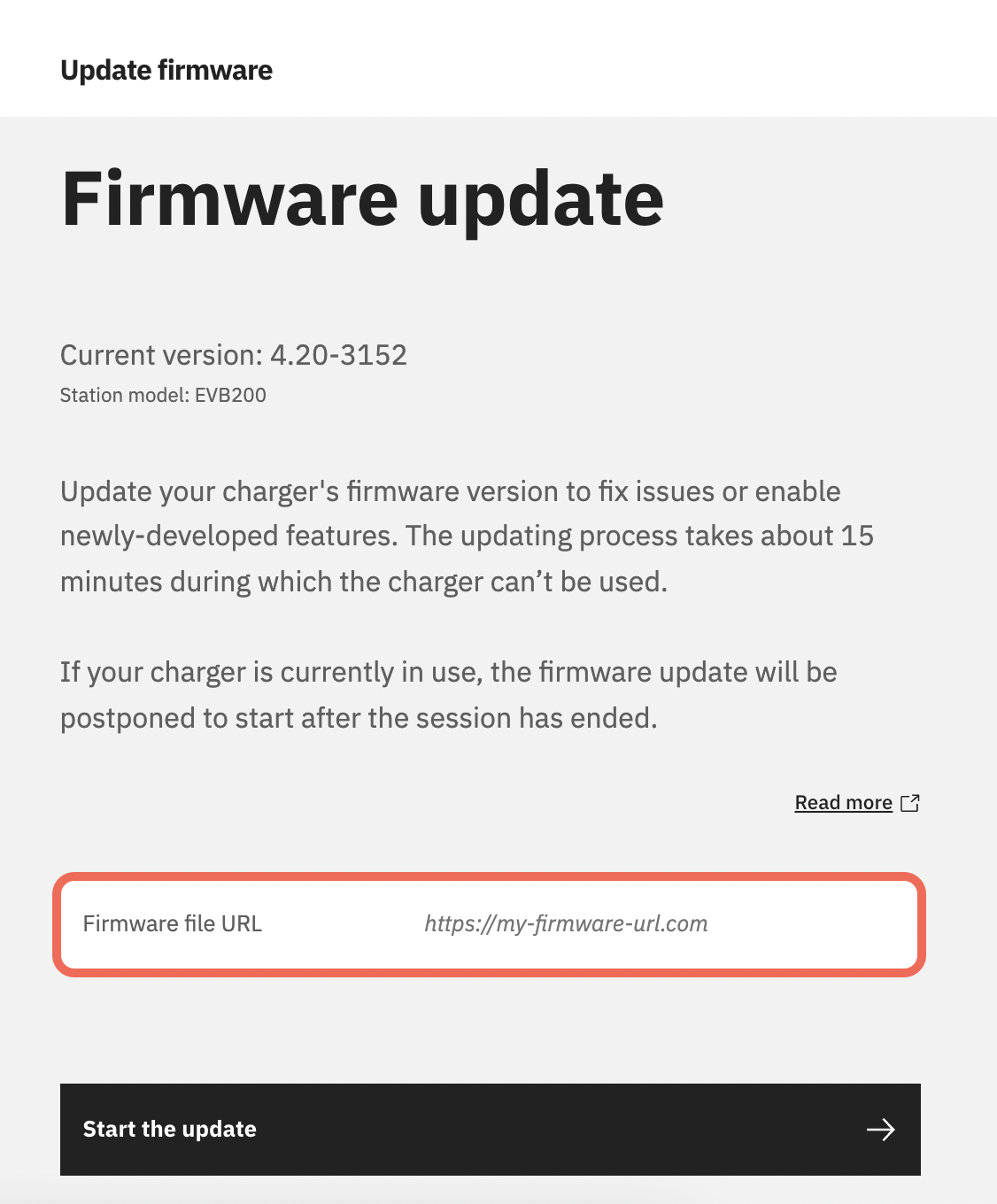 Once the link has been inserted, ensure that your device is online and available and click on Start the update. Please note that the charger will be rendered unavailable during the process.
The firmware update will happen in several steps:
First the system will check whether a file is found under the URL provided
Then the file will be downloaded and uploaded to the device
Then the charger will start installing the new firmware version
Finally, the charger will be rebooted and the version number updated
Note that issues can occur at any step of this process.
You can close the panel once the update has been started as all will happen in the background. It's possible to follow the process from the logs page.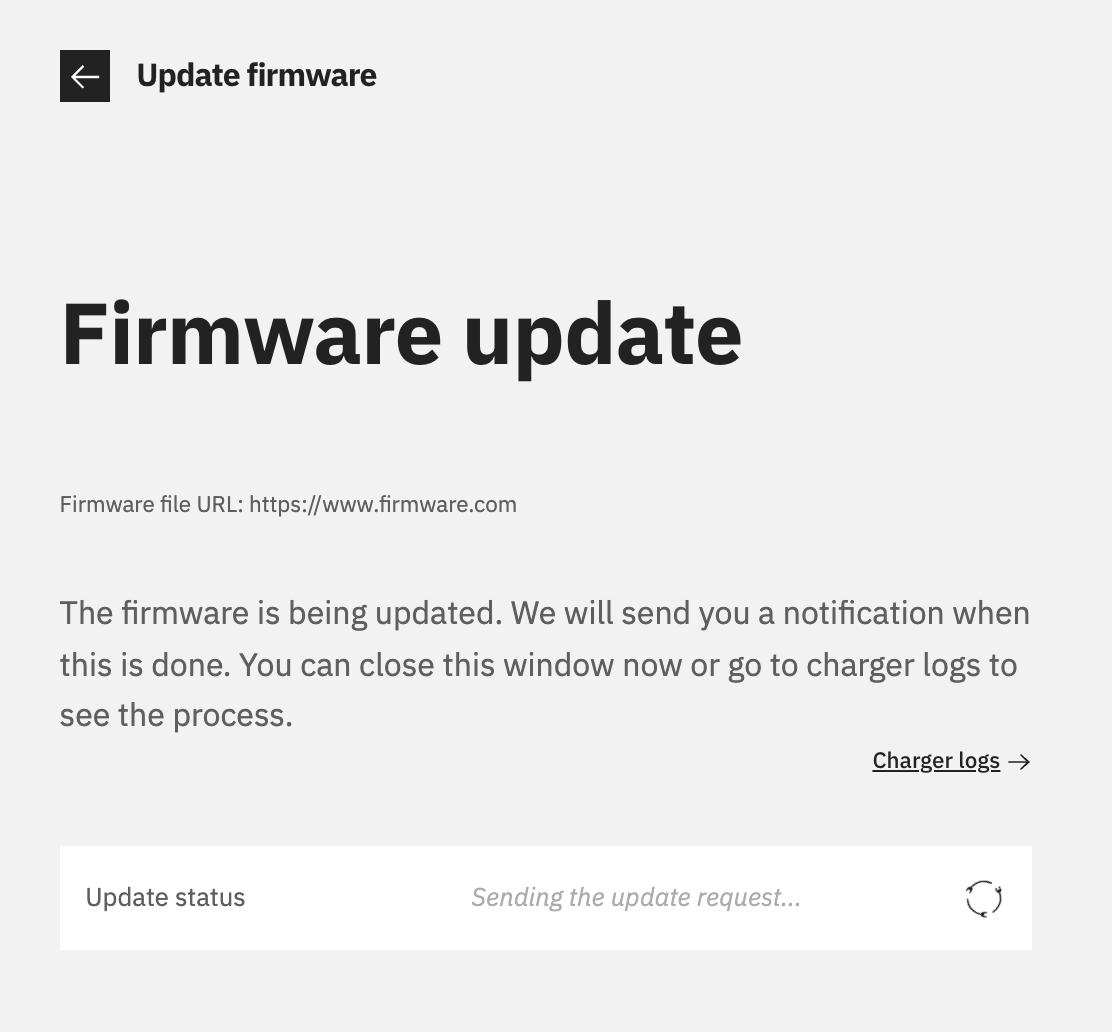 If the update has failed, check the link's validity and ensure that your charger is currently online and available.