What is multi-factor authentication?
The MFA is an additional security layer for your user account. In short, it will always require that, on top of providing a correct password, you also approve login requests via a second means - in our case an authenticator application.
Utilising MFA is recommended (sometimes even enforced) by many organisations to protect their data and software tools. We encourage you to use the feature if you wish to elevate your account's security level.
How does it work?
To start setting up MFA for your account, go to your Settings.
There, in the Security section, you'll see a toggle marked "Multi-factor authentication". Simply switch it on - you will be taken through a series of steps leading to a confirmation screen.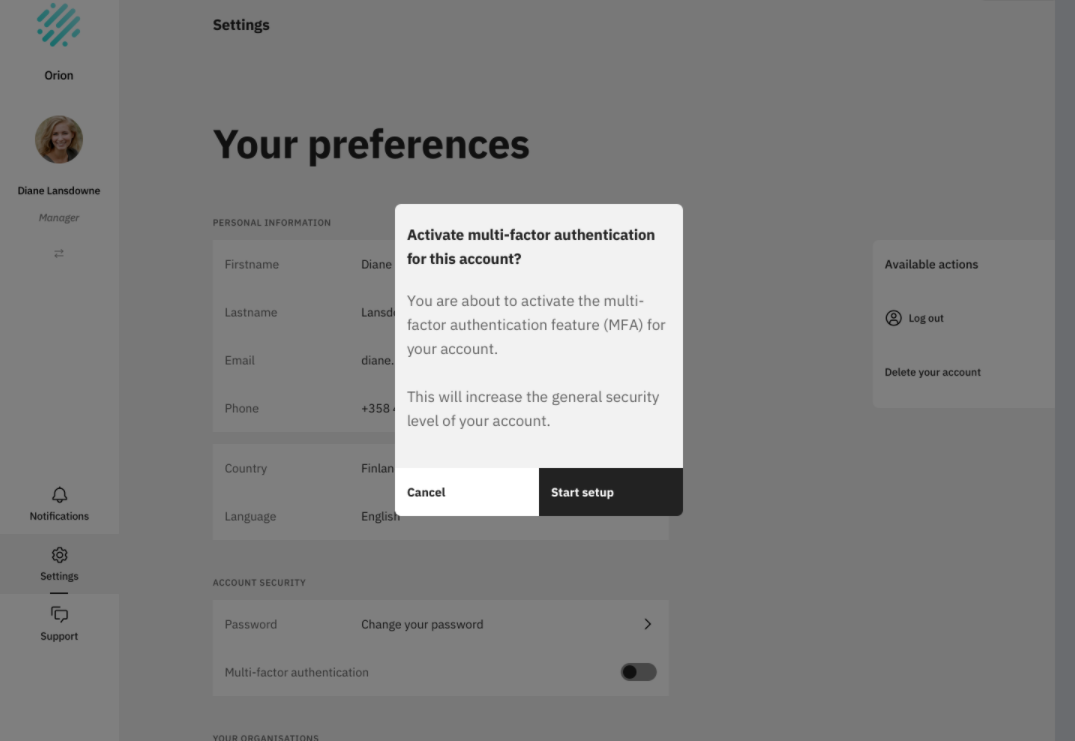 During the process, you will be asked to download an Authenticator app. We do not expect you to download a specific application from a specific vendor: any application with similar features will work perfectly. You can even build your own!
However, to make your life easier, you can use some of the following links to download well-known apps: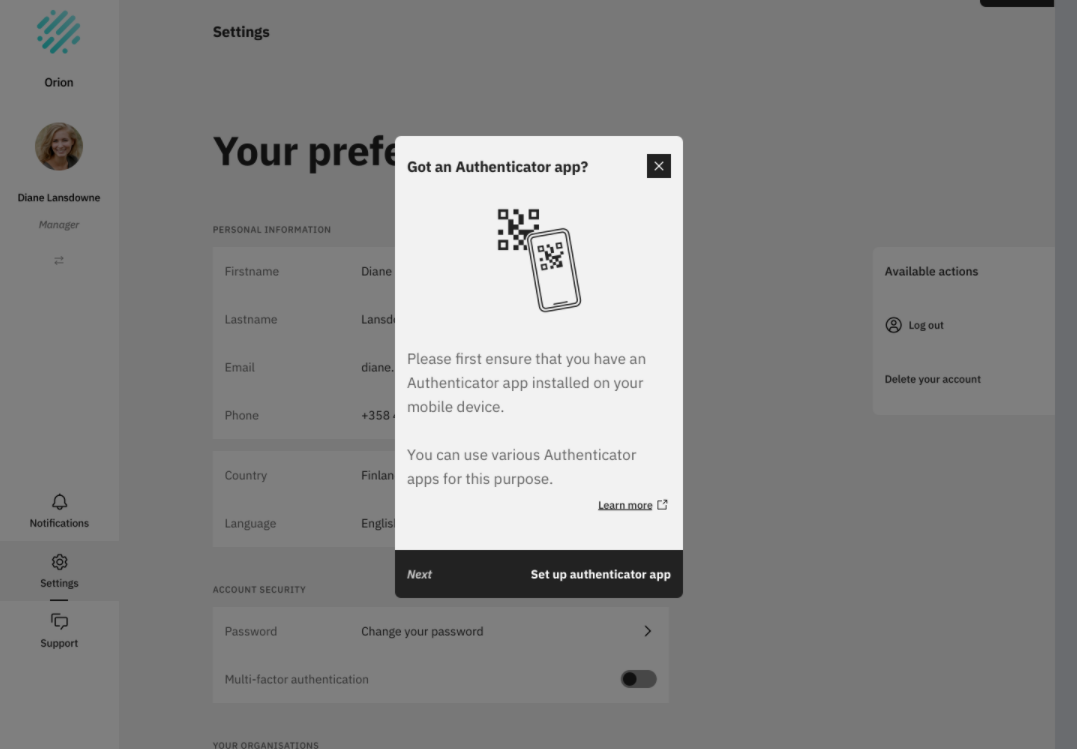 Once the magic words are shown to you, you're good to go: MFA is now activated for your account.
Starting from that point onwards, you will always be asked for your password as well as a verification code when logging into the platform.

Don't want to be using MFA anymore?
If none of your organisations is enforcing the use of MFA, you can simply disable it via the same toggle you used to activate it. We will ask you to confirm the process using your password.