You can access the Alerts module via your Notifications page. On that page, click Manage alerts from the actions menu on the right side of your screen to open a new page.
Add your first alert via the Add alert button on the right-side.

When clicking on the button, a new right-side modal (or full-screen if you are using a smaller device) will open, letting you set up the parameters for your alert.
For each new alert you will be able to input:
A name: to recognise the alert and what it is for when looking at your list

A description: in case you wish to be a bit more precise than just a name

Which organisation to monitor:

currently each alert will be limited to a single organisation only

. As we improve our users management capabilities, more options will be available in the future.

The rule to trigger the alert:

According to a change in station statuses

According to error codes sent by stations

According to various charging session parameters (price, average power, duration, comsumption)

Who will be notified: only you, or should we also include other team members? Note that only team members with access to the organisation you have selected can be added to the alert.

When: daily, every 6 hours*...

And how: either only via the platform, or additionally via email
*Based on the EET/EEST time zone, the current delivery schedules happen as follows: immediately = every 10 minutes; every hour = each hour, on the hour; every 6 hours = at 00.10, 06.10, 12.10 and 18.10 every day; every 12 hours = at 00.20 and 12.20 every day; daily = every day at 06.45.
Please note that the current alerts setup does not adapt these times to your location. Translate the above schedule to your own time zone to know when the delivery of the alerts will occur.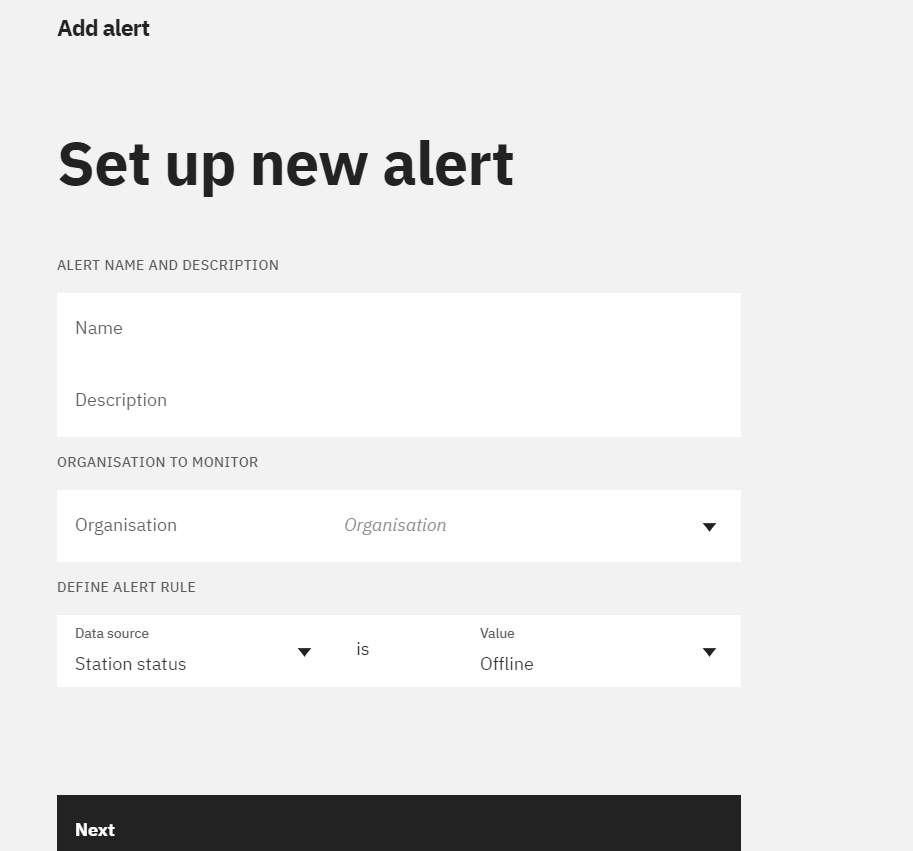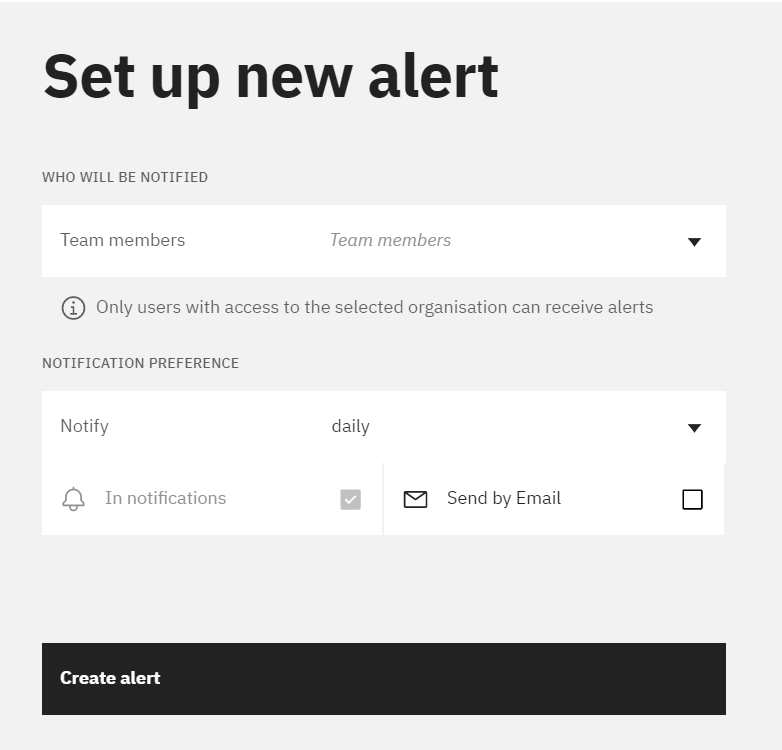 To edit/delete alerts, simply select them from the table on the alerts management page. New options will be then available from the menu for you to use.



Why can't I see the users who will be notified?
Sometimes, users above your hierarchy level in the system might create alerts for your organisation. If you do not have access to their data, you will simply see "X users" in the Notify column.