To access Reports, first ensure that you have the proper rights to do so. Owners, Managers, Technicians and Monitoring users have access to the Reports section.
You will find the Reports section from the bottom navigation.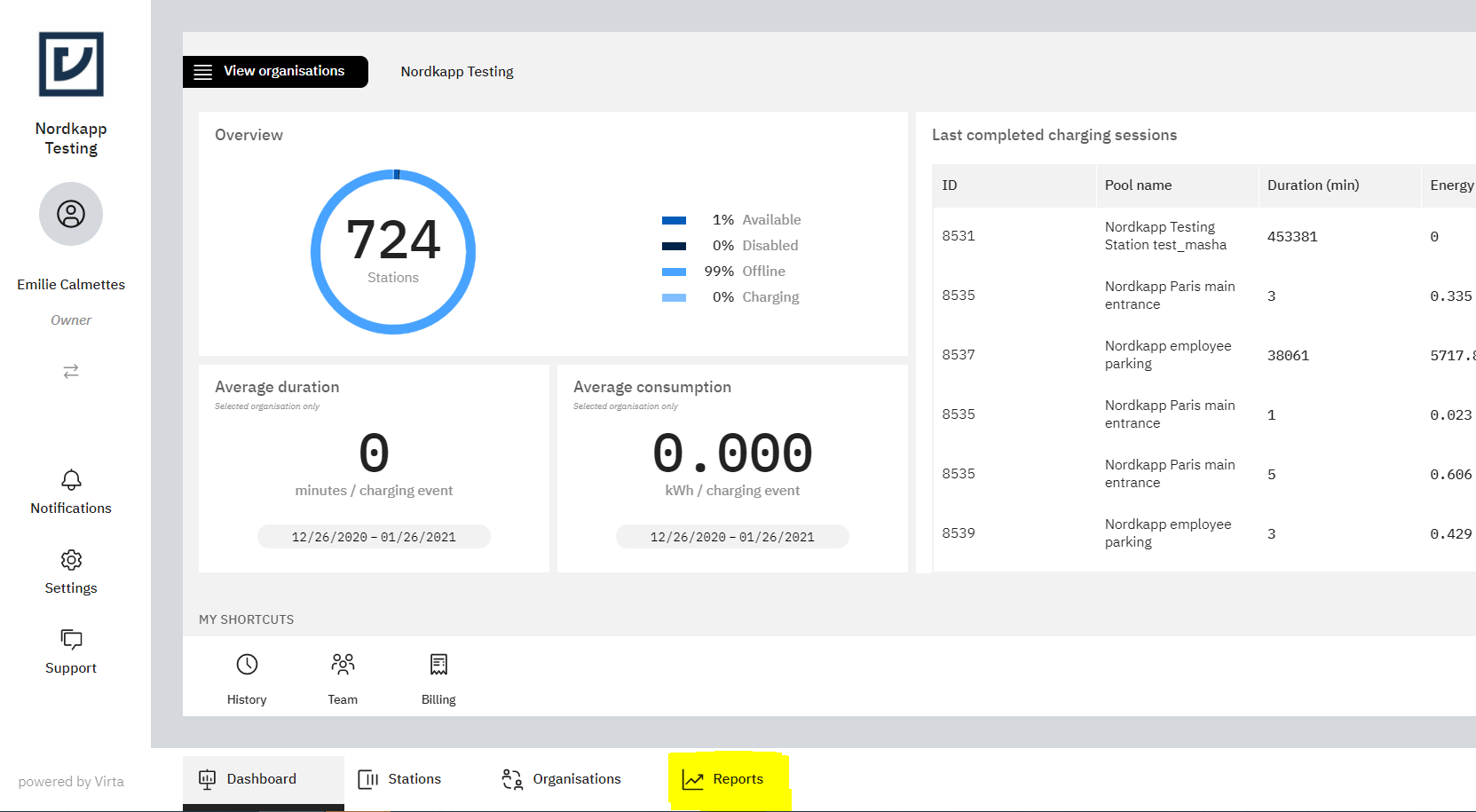 Clicking on the Reports module will open a new view. If you haven't generated any report yet, you will be prompted to do so. If you have, the list of your existing reports will be displayed on the page.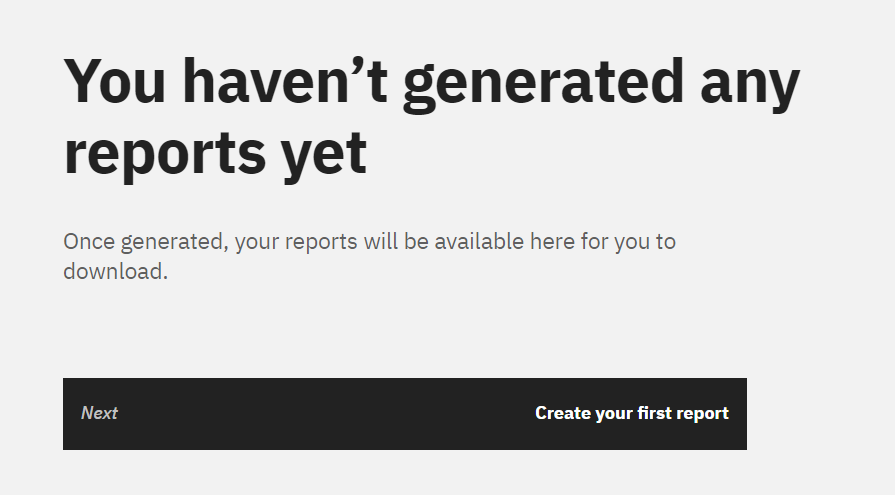 Note:
If you are filtering to a sub-

organisation

, it could be that some of your existing reports are hidden. Try going back to your main

organisation's

level to see everything at once.

Reports will expire after a few months. You can generate them from the New report button.

A new module will open on the right side of your screen (or if you're using a smaller device, it might just take up the whole screen).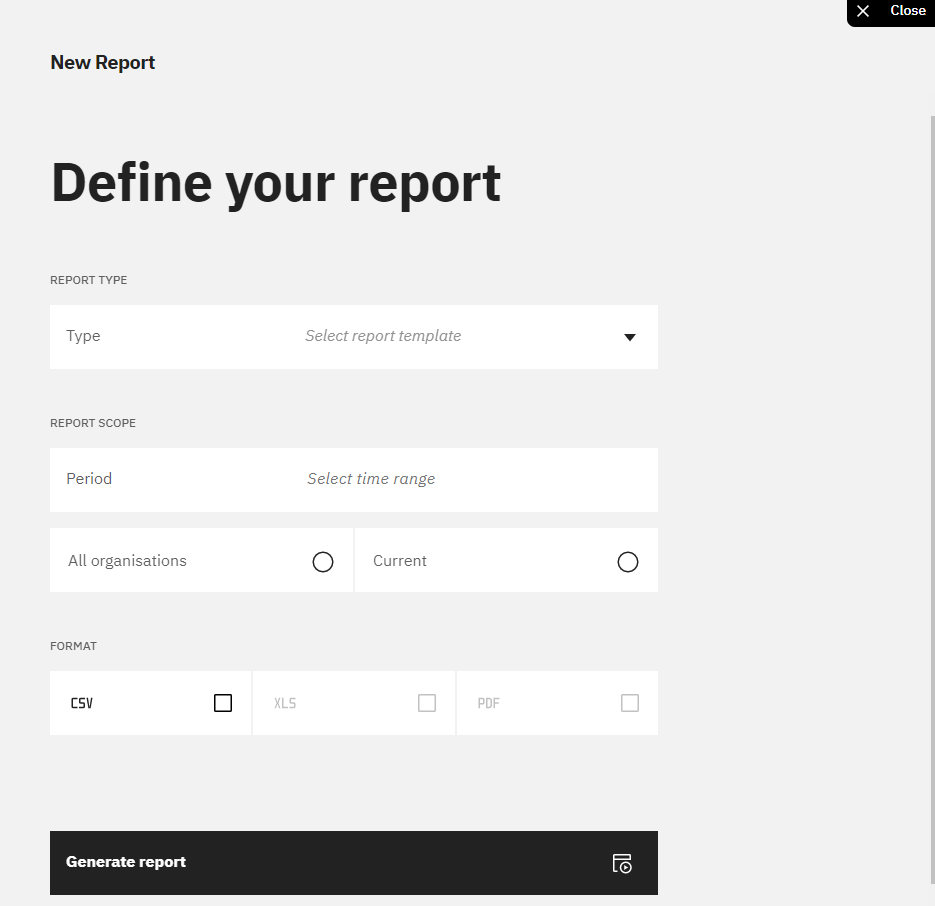 Report type: select what kind of report you would like to export. Depending on your role you will have access to different kinds of reports. Some relate to charging stations, sessions, customers or even payment happenings.

Report scope: the report scope defines what exactly will be included in your report
The period you wish to look at (today, the past 30 days...)

The

organisations

you would like to include (for example if you want to see only the stations of the current

organisation

you are filtering to)
Format: currently the only available format is .csv. You can open .csv files using Excel or similar software to

analyse

the data in any way you like
Then click Generate report.

Success! After a few seconds, your report will be available from the list on the same page.

To download it, click on the report's row. It will open a blue box with more information about its content and give you a new option to Download report.

All done!
If you wish to create a new report in the future, you can either:
Select an existing report and press "Generate new"

. It will open the modal using the same parameters as this report for you to update and generate.

Press "New report" in the bottom right corner. This'll allow

you

to create a fully new report from scratch.