You will always need to have a pool ready to welcome your new stations. If you haven't created a pool yet, please read How to create a new pool.
Click on the "Stations" menu at the bottom of the page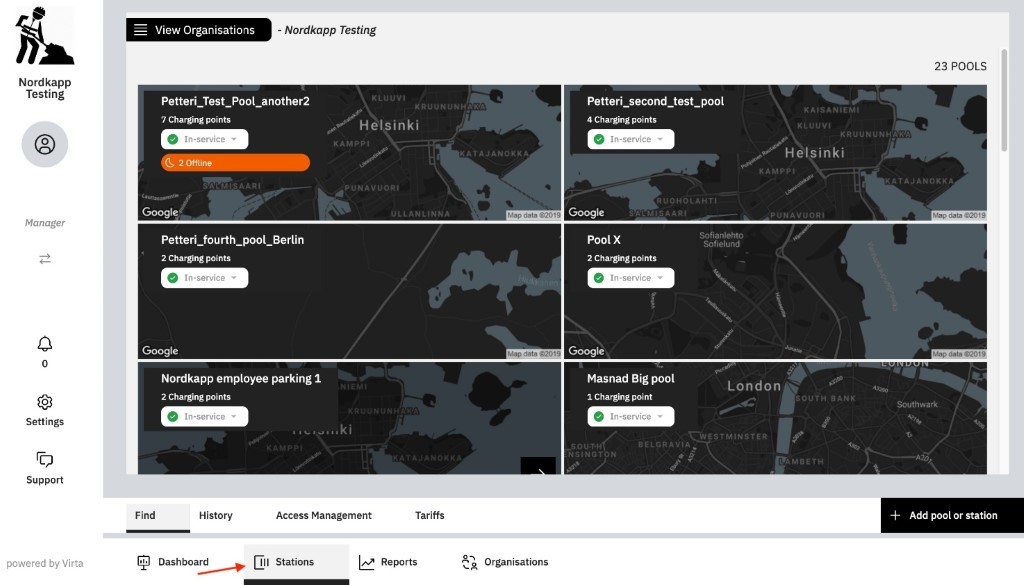 then, click on "Add pool or station" button at the bottom right of the page
A pop-up menu will appear on the right side of the page. Click on "Add new station" button.
The pop-up menu will change to let you add the station's details. Fill in the information for your station's Identity and select the Pool where the station should be added. Then, click on the "Update and close" button.
All done! Your station (and all its charging points) will be added to the pool you've selected and you can now find it under it in the Find menu.
Getting an error? There are several reasons why you might not be able to add a specific station. One of the most common ones is that you're not getting the Identity right. Look again on the charger's box and pay attention to extra spaces you may have added in the field.
If that doesn't do the trick, we recommend you get in touch with the customer service at the company that has sold you the charging device.